ARE YOU A BLOGGER? READ BELOW!!!
Next Friday, I will feature a guest post with another Blogger. Want it to be you? Email me at enchantedbyabook@outlook.com. With that in mind, here is September's Monthly Newsletter.
Books Coming Out in September 2014
Release Date: September 23rd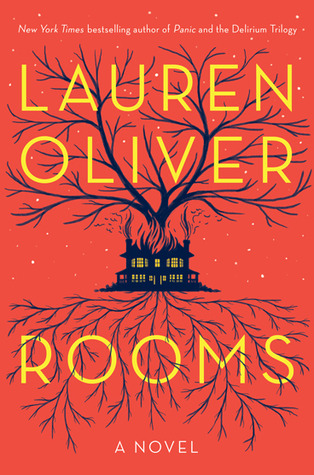 The New York Times bestselling author of Before I Fall and the Delirium trilogy makes her brilliant adult debut with this mesmerizing story in the tradition of The Lovely Bones, Her Fearful Symmetry, and The Ocean at the End of the Lane—a tale of family, ghosts, secrets, and mystery, in which the lives of the living and the dead intersect in shocking, surprising, and moving ways
Wealthy Richard Walker has just died, leaving behind his country house full of rooms packed with the detritus of a lifetime. His estranged family—bitter ex-wife Caroline, troubled teenage son Trenton, and unforgiving daughter Minna—have arrived for their inheritance.
But the Walkers are not alone. Prim Alice and the cynical Sandra, long dead former residents bound to the house, linger within its claustrophobic walls. Jostling for space, memory, and supremacy, they observe the family, trading barbs and reminiscences about their past lives. Though their voices cannot be heard, Alice and Sandra speak through the house itself—in the hiss of the radiator, a creak in the stairs, the dimming of a light bulb.
The living and dead are each haunted by painful truths that will soon surface with explosive force. When a new ghost appears, and Trenton begins to communicate with her, the spirit and human worlds collide—with cataclysmic results.
Elegantly constructed and brilliantly paced, Rooms is an enticing and imaginative ghost story and a searing family drama that is as haunting as it is resonant.
Michael Vey: Hunt for the Jade Dragon by Richard Paul Evans
Release Date: September 16th
Michael and his friends must rescue a child prodigy as the thrilling action continues in this electrifying fourth installment of the #1 New York Times bestselling series!
Michael, Taylor, Ostin and the rest of the Electroclan head to China in search of a girl who may have discovered why Michael and his friends became electric. Her name is Lin Julung, or Jade Dragon, and she's a child prodigy with an IQ higher than Einstein's—and Ostin's.
But Hatch gets to her first, and the Elgen are holding her prisoner in their Taiwan Starxource plant. Now the Voice wants Michael and the Electroclan to go to Taiwan and free her before Hatch can realize his dreams of an army of electric children.
The hunt for Jade Dragon is on, and it's a race against time!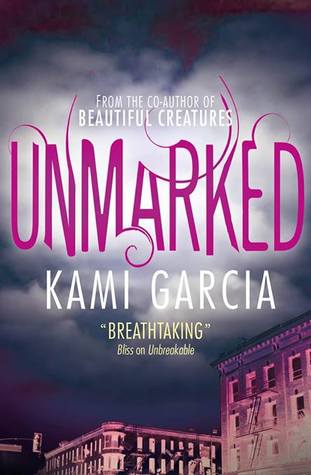 Release Date: September 16th
The heart-pounding sequel to the instant New York Times bestseller, Unbreakable, by New York Times bestselling Beautiful Creatures co-author Kami Garcia.
He is here... and he could be anyone.
Kennedy Waters lives in a world where vengeance spirits kill, ghosts keep secrets, and a demon walks among us–a demon she accidentally set free.
Now Kennedy and the other Legion members–Alara, Priest, Lukas, and Jared–have to hunt him down. As they learn more about the history of the Legion and the Illuminati, Kennedy realizes that the greatest mystery of all does not belong to any secret order, but to her own family. With the clock ticking and the life of someone she loves hanging in the balance, Kennedy has to ask the question she fears most: what is it about her past that has left her Unmarked?
Afterworlds by Scott Westerfield
Release Date: September 23rd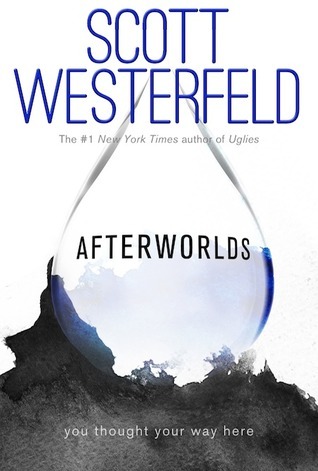 Darcy Patel has put college and everything else on hold to publish her teen novel, Afterworlds. Arriving in New York with no apartment or friends she wonders whether she's made the right decision until she falls in with a crowd of other seasoned and fledgling writers who take her under their wings…
Told in alternating chapters is Darcy's novel, a suspenseful thriller about Lizzie, a teen who slips into the 'Afterworld' to survive a terrorist attack. But the Afterworld is a place between the living and the dead and as Lizzie drifts between our world and that of the Afterworld, she discovers that many unsolved - and terrifying - stories need to be reconciled. And when a new threat resurfaces, Lizzie learns her special gifts may not be enough to protect those she loves and cares about most.